What do we stand out for?
Our Services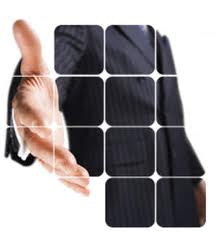 Our Professional Services are the basis for the success of our solutions. In general terms, all businesses Have similar activities (buying, manufacturing, storing, selling, managing, etc.). However, the leaders of any Fortunately different in the way of managing and analyzing business. This we consider it When we realize our Professional Services based on the knowledge of the business, in an in depth analysis of the sector And extensive experience of working meetings with business leaders.
We are excited to continue improving
Welcome to Trébol System Informática, S.L.
Created in 1990 in Barcelona
Trébol System Informática, S.L. offers intelligent IT solutions that help people do their job better and make better decisions.
We offer 1,990 E-Business ERP solutions and high level Data Management Analytics. The Consulting and Professional Services of our activity, are our base to apply customized solutions Business Intelligence, that support the processes of control of the company.
The accumulated experience during all this time has allowed us to develop an acute capacity of analysis of the needs and the interests of our clients. Our constant evolution has proved decisive to establish a commercial alliance with the Danish company Targit A / S manufacturer of the solution Business Intelligence Targit Analysis Suite and of which we are distributors in the Spanish market and responsible for their translation.
Our company profile allows us to guarantee the success of our solutions because it is based on:
Permanent investment in training and new technologies.
IBM technology platform experience OS / 2 Operating System, iSeries Servers, and DB2 Database.
Experience in Microsoft technology platform Windows operating system, Network Servers, SQL Server Database and Analysis Services.
Experience in methodology Business Intelligence Data Warehouse design and Multidimensional Databases to be treated with business intelligence tools.
Experience in Computer Services Consulting, IT Plans, Security Plans and Communications.
Business Solutions through ERP and Analytical Business Intelligence Systems
0
Filtered and selected for Casting by our ERP Solution TRÉBOL / EVENTOS in a real case
0
Managed the last year by our customers, using our Solution CRM
0
Taught during the last year to our clients
0
Invested during the last year in our Solutions
Development
Trébol System maintains its solutions in constant development, evolving to the technological and functional requirements of our clients.
Support
The user does not feel alone. Clover System offers Remote Support so you never miss your valuable time.

Integration
Our Modular Systems are perfectly integrated and organized their functionalities.
Updates
At Trebol System we are always perfecting the functionality of our Solutions.
Customers

Satisfied

Contentment

Motivated

with our IT solutions.
---

What is the Digital Kit?
The Digital Kit is an initiative of the Government of Spain, which aims to subsidize the implementation of digital solutions available in the market to achieve a significant advance in the level of digital maturity.
The financing of the aid is made with funds from the Spanish Recovery, Transformation and Resilience Plan, financed by the European Next Generation EU Plan.
SMEs call (Applications can be submitted from March 15).
All our Solutions are subsidized. If your Company complies with the conditions established in the rules of the call for help from the Digital Kit, you may have a digital voucher that will allow you to access digitization solutions. The maximum amount is detailed in the table, and will depend on the size of your Company:
| Beneficiary segments | Digital voucher amount |
| --- | --- |
| Segment I. Small businesses with between 10 and less than 50 employees | 12.000 € |
| Segment II. Small companies or Micro-enterprises with between 3 and less than 10 employees | 6.000 € |
| Segment III. Small companies or Microenterprises with between 1 and less than 3 employees and people in a situation of self-employment | 2.000 € |
Choose the digitizing solutions from the Digital Kit that best suit your business needs. In the following list of "Categories of digital solutions" you will be able to consult what each one consists of and the amount of aid granted for each solution. Select the ones you need!
Digital Solution Categories
Hasta 2.000€
Hasta 2.000€
Hasta 2.500€
Hasta 4.000€
Hasta 4.000€
Hasta 12.000€
Hasta 6.000€
Hasta 1.000€
Hasta 6.000€
Hasta 6.000€